Pretty Posts
Venice Matte Painting Tutorial
How To Create Rain Effect In Photoshop
Color Replacement In Photoshop CS6
Top 3D Animation,Graphic design and VFX institutes in India
India has many best animation institutes recognized as centers of excellence to its credit, viz, ARENA MULTIMEDIA, MAYA Academy of Advanced Cinematics, TOONSKOOL Pvt. Ltd, JJ School of Applied Arts affiliated with Universities. Mumbai is considered as hotspot of knowledge among students striving to make career in animation & graphics industry.
Going by the NASSCOM recent report on the animation industry, India's gaming industry (computer games and mobile games) is expected to generate $424 million by the 2010. This fact can only be regarded as tip of the iceberg as numerous avenues are open for skillful animators in many allied fields.
Here  is the list of Top  3D Animation and VFX institutes in India.
DSK Supinfocom offers professional courses in 2D and 3D Animation, Game Design and Industrial Design. Dsk International campus is a joint venture between DSK Group and a Globally recognized French institute- Chamber of Commerce and Industry of Grand Hainaut.
The campus is based at Fursungi near Pune is spread over 20 acres and complete with international quality amenities. DSK Supinfocom is fully controlled by French institute and trainers are hired from Europe. DSK International Campus is regarded as an exemplary ambience motivating and nurturing the creative genius minds and enriching learning.
Website – http://www.dsksic.com/
Maya Academy of Advanced Cinematics (MAAC)
Maya Academy of Advanced Cinematics ( MAAC)  is high end 3D animation and VFX institute managed by Aptech. MAAC has around 80+ animation and vfx training centres in India. MAAC has trained thousands of students for career in animation and vfx , film making, gaming, web and graphic design. It offers career oriented courses, leading to a top notch job placements. Research and development team makes sure that the curriculum for each course is detailed and updated.
Courses and nearest centres details
Website – www.maacindia.com
Arena Multimedia is the Animation, Web designing, VFX and Multimedia school managed by Aptech Ltd. Arena has trained 4 lakh students in over 18 years through its career oriented courses. Students are placed in major Indian and International Studios.
Website – www.arena-multimedia.com 
Zee institute of creative art (ZICA)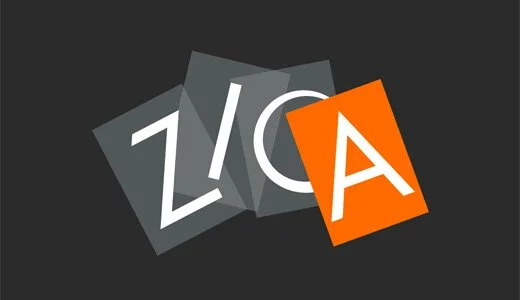 India's Premier Classical & Digital Animation Institute
Zee Institute of Creative Art (ZICA) is the nation's first full-fledged Classical and Digital Animation Training Academy that trains youth in classical 2D and modern 3D animation. The past seventeen years has seen the institute nurture some of the brightest talents in the world of animation. The institute has adopted a novel training style and is focused entirely on creating a stimulating environment for its students.
"Zee Institute of Creative Art, with its state-of-the-art infrastructure, gives practical training in 2D Animation, 3D Animation, Visual Effects & Gaming, covering the stages of visualization, Pre-production, production and post-production. At ZICA, a lot of emphasis is laid on the principles of art and design and fundamentals of classical animation, while extracting the same knowledge to computer based Digital animation. Students are also assured of creative exposure with a healthy mix of theory and practical sessions, delivered with the right amalgamation of Art & technology, under the supervision of in-house experienced faculties and industry experts from India and abroad." ZICA's Training Studio is equipped with high end animation tools, 2D animation facilities, 3D software, Visual FX Labs and imaging technologies. After every semester, a well laid out assessment procedure ensures the student's acceptability as dignified professionals in the world of animation.
Website – www.zica.org
Frameboxx Animation & Visual Effects is a versatile conglomerate with a focus on providing high end media and entertainment training & related services. Started in 2007 by a team of management and technical evangelists with over ten years of experience in the Animation & Visual effects production & training domain, Frameboxx offers a wide array of training programs aimed at producing high quality trained manpower to fuel lndia's Media & Entertainment industry. Ever since our inception, we've expanded our presence to over fifty state of the art training studios spread across India. Frameboxx is a division of Ideacount Education Pvt. Ltd., a multi-faceted organization with a focus on empowering high quality education brands in the country.
Website – www.frameboxx.in
 
FX School is a high quality institute in the fields of animation, visual effects, digital painting, photography and digital filmmaking, collectively called digital content creation. FX School is equipped with world class infrastructure and is the first school in India to have a production ready environment including a state-of-the-art chroma studio, fully-equipped practice labs and art rooms. The most unique feature, however, is that FX School offers an inspirational learning environment complete with a café-lounge and personalized continuous career counseling that helps ensure students stay on track for a successful career. Accomplished and experienced professionals help the student master his skills in his chosen disciplines. A distinguished Board of Excellence – comprising of the senior-most industry acclaimed professionals and experts – keeps the courses at the cutting edge of the field. As a result students graduate as polished, industry-ready professionals poised to contribute instantly in a real production facility.
Website – www.fxschool.in